Carlo Inc.'s Board of Directors come from diverse backgrounds in several industries. All are experts in their fields with long and distinguished careers and they provide invaluable guidance to the company.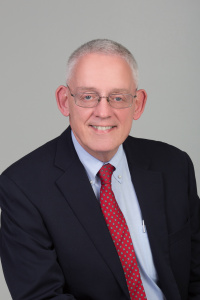 Victor Bachechi
Chairman
Victor Bachechi has served on the Board of Carlo Inc. since 1980 and as President and CEO of the company since 1993. Prior to his time at Carlo Inc., he worked for 10 years as Vice President of a large regional distribution company. He has spent his time at Carlo expanding the Albuquerque and Vancouver markets and opening new markets in Sydney and Houston.
Victor has also served his faith community as an ordained Catholic Deacon for over 20 years.
Victor received his Bachelor's of Business Administration from the University of New Mexico with a major in Finance. He also received his real estate license from the State of New Mexico.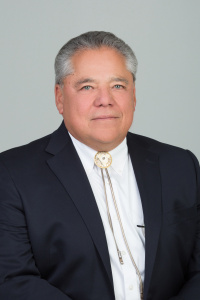 Victor Chavez
Member
Victor Chavez is a founding partner of an Albuquerque civil and structural engineering firm, Chavez-Grieves Consulting Engineers, Inc., serving as President and Principal Engineer. He received the Engineer of the Year Award from the New Mexico Society of Professional Engineers in 1997. He has provided civil and structural engineering services to numerous clients throughout the Southwest, including municipalities, universities, primary and secondary educational facilities, high tech industrial and manufacturing plants, office buildings, military installations, and national laboratories.
He received his BSCE from the University of New Mexico in 1967 and his MSCE, also from UNM, in 1968.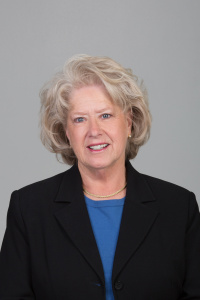 Trudy Jones
Member
Trudy Jones is the Albuquerque City Councilor for District 8 in Northeast Albuquerque. She was first elected in 2007 and has been reelected twice, in 2011 and 2015. She was a Certified Commercial Investment Member and received the prestigious Society of Industrial and Office Realtors designation. She was a leading Real Estate Advisor at Grubb & Ellis | New Mexico in 1999 and 2000 and qualified for the National Circle of Excellence for Grubb & Ellis in 2000. The Commercial Association of Realtors New Mexico also named her Realtor of the Year in 2000, based on her community involvement, volunteerism in real estate organizations, and significant impact in the real estate community. She retired in 2010 after a 30-year career as a Commercial Real Estate Broker and a Director at Maestas & Ward Commercial Real Estate.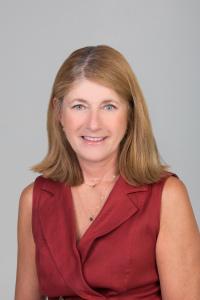 Cynthia Reinhart
Member
Cynthia Reinhart has been a leader of the Albuquerque business and accounting community for over 30 years. She joined the Albuquerque office of KPMG LLP in 1986 and in 1998, she became the first woman in Albuquerque elected to partnership. In 2001, she was promoted to managing partner. Her professional experience covers higher education, state and local governments, manufacturing, healthcare, financial institutions, and public company reporting. She is New Mexico's only Big 4 representative to the Washington, D.C.-based Accounting Coalition. In addition to her professional responsibilities, she serves on various boards, including the Albuquerque Economic Forum (2012 Chair and current Treasurer), Greater Albuquerque Chamber of Commerce, Presbyterian Health Care Foundation, Kirtland Partnership Committee, and the New Mexico Society of CPAs. She was also president of the North Albuquerque Acres Community Association, where she served on committees focused on roadway development, community planning, and park development issues. She served as Treasurer for Planned Parenthood of New Mexico for over 6 years. She received the New Mexico Society of CPA's 2005 Women to Watch in Accounting Award, in the Experienced Leader Category.
She earned a Bachelor of Science Degree, summa cum laude, from Franklin University and is licensed to practice as a CPA in New Mexico and Arizona.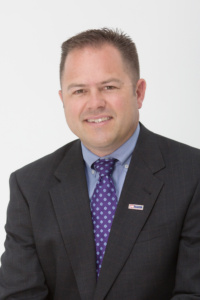 Howie Herbert III
Member
Howie Herbert III is a 15-year veteran of U.S. Bank and its predecessor institution in New Mexico, First Community Bank. He is currently the VP NM Team Lead for Commercial Real Estate and manages New Mexico's larger, more complicated commercial real estate client relationships. Prior to his current role, Howie was VP Commercial Banking Relationship Manager and VP Commercial and Industrial RM Team Manager. He is a member of the New Mexico Leadership Team. Prior to making the move to the banking industry, Howie worked in KPMG LLP's assurance practice, focusing on clients in the financial services industry. He has been a licensed CPA in New Mexico since 2001.
Howie serves on the boards of the New Mexico Association of Commerce and Industry and the new Mexico Society of CPAs.
Howie received his Bachelor of Accountancy Degree with Honors from New Mexico State University.